10 Things to Do If You Want to Be a Graphic Designer
Posted On May 18, 2020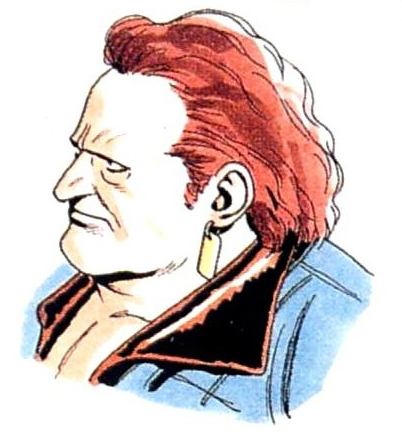 Go to School
If at all possible, get some formal education through college. Many community colleges offer graphic design classes at a reasonable price. Taking classes will give you practice designing and teach you designing principals and theories. It will also give you the opportunity to meet and work with other students with goals similar to yours. Also, after you graduate, simply having the degree will help you get chosen for a job in your field.
Do Online Tutorials
There are thousands of tutorials available for free online. Completing these will help you learn how to use common designing software.
Read Books
Books are also a valuable resource in learning how to design. It is best to check out most of your books from the library so you don't have to buy them. You should read books about the software your are going to be using, graphic design history, art history, color theory, business, and human relations.
Practice Your Skills
You might not have a job yet, but you can still act like you do. In your free time, give yourself mock projects to complete. This will give you practice doing these things, and when you do get a job, you will already have some experience.
Start Your Own Blog
Keep track of what you learn, and share it with others at the same time. If you forget something and would like to review it again, just return to your blog and it will be right there for you. It also gives you something to show off to your friends and potential clients.
Do Freelance Work
If possible, try to get some freelance jobs online. Even if they don't pay much, they will give you practice and experience. If it is okay with your clients that your freelancing for, you might also be able to use some of this work in your portfolio.
Keep Your Work
Keep all of the work you do. You never know what you will want to use later. You can put your best work in a portfolio. You can also email samples of some of your best work to clients for review. Even if something isn't your best work, you may want to refer to it later for ideas or to make improvements on it. If you keep even the work you don't like, such as your very first attempts at a web page, you can refer back to it and see how much you've improved.
Look at Other People's Work
Pay attention to web pages, package designs, and promotional materials created by someone else. Follow design trends. Think about what works and what doesn't.
Learn Business Skills
Learning some business skills is necessary if you want to have your own business or do freelance work.
Think Positive
Positive thought can improve your design. If you don't think that you are any good, or that you can't improve, you won't be able to do a good job.