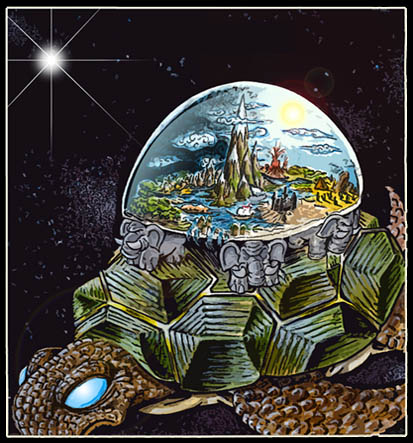 There's lots about oil paintings that makes them pleasing on the eyes and one of the best things to have in your home. Landscape oil paintings in particular are a great way to open up a room and to make it appear more spacious, while also providing a point of interest that guests and visitors can appreciate.
Oil paintings are different from other paintings because of the type of paint used. This is what the 'oil' in the title refers to, and this is what makes them different and unique. Oil paintings are particularly attractive because of this too, and oil has a very distinct look that allows you to see the brush strokes. It also often uses slightly more muted colours than say water paints, and this can help to create a more realistic picture making it great for portraits and for landscapes that are trying to capture an image from the 'real world'. Oil painting has also been around for a long time, and is used in many famous works of art. As a result when you have an oil painting in your home it tends to look quite classical and generally looks like more traditional art. This in turn means it's unlikely to look cheap and is more likely to impress visitors and viewers. The art in fact originally began to pick up in Europe before and during the renaissance period at which point it replaced the 'tempera' paints that were used previously. Many famous works of art have been completed using oils, perhaps most famously of all the Mona Lisa by Leonardo Da Vinci.
What makes landscape oil paintings great is the subject matter. Here the painting will, as the name suggests, be of a landscape or view. This can be a view of a city by night with the lights blurring in the darkness, or it can be of a mountainscape or even a beach in the sunset. This has many advantages over other paintings.
First of all, landscape oil painting will look good in almost any home, which is something that can be said of few other paintings. At the same time it is something that most people can appreciate. With pieces of modern art, or reproductions of classical painting, there is definitely a risk that it won't be to everyone's tastes. However with a landscape, this is something that will almost always be inoffensive and something most people will like.
At the same time though it can still be a unique and personal choice. This is particularly true for example if you choose a view that has particular personal meaning for you – maybe a view of somewhere you grew up, or of somewhere you enjoyed visiting as a child or for other reasons have particularly happy memories of. At the same time you can also benefit from the fact that this will mean your room looks more spacious – almost as though the picture is in fact a window to some other beautiful location and this can be a great way to make your room less claustrophobic and more pleasant to be in.